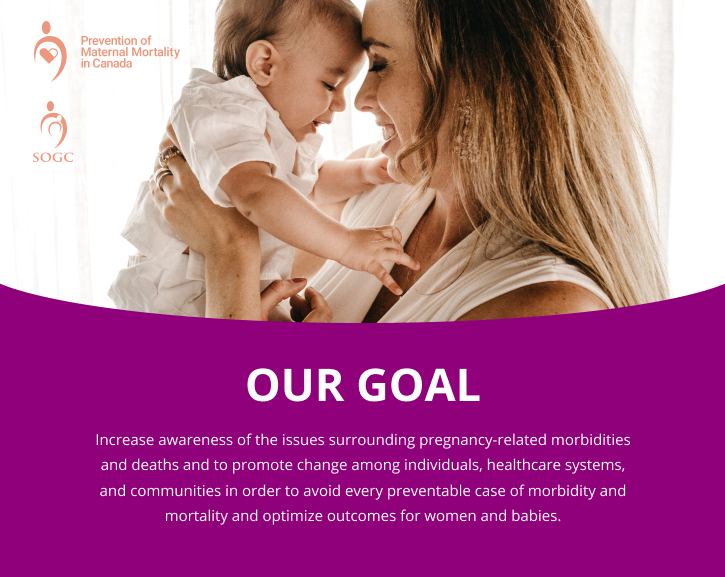 The Society of Obstetricians and Gynaecologists of Canada has been working with experts across Canada to lead the development of an approach to understand and prevent maternal morbidity and mortality in Canada.
Canada lags behind other developed countries with respect to monitoring maternal health and identifying preventable cases of mortality.
MATERNAL MORTALITY IS THE TIP OF THE ICEBERG…

A call has been issued by Canadian experts for the establishment of a Confidential Enquiry system dedicated to identifying underlying causes of maternal morbidity and mortality, specifically identifying those that are preventable. This aims to improve Canada's maternal morbidity and mortality statistics, and more importantly, generate system and practice information required to understand how severe morbidity and deaths might be prevented in the future, inform provincial/territorial and national networks and identify trends and emerging issues.
Confidential enquiry into all maternal morbidities and maternal deaths will:
Provide accurate prevalence rates
Determine trends
Identify priorities for recommendations and report on the effectiveness of interventions
Identifying factors contributing to prevention and incorporating them into education and training programs for healthcare providers and pregnant women will not only save the lives of pregnant/post-partum women but will also mitigate maternal morbidities and improve perinatal outcomes. Without understanding the current state of health and risk to Canada's pregnant/post-partum population, we cannot characterize risks and/or protective factors affecting pregnancy outcome and long-term health of mothers and their babies.
Programs funded by the Canadian Foundation for Women's Health: The Kitty Carr Fund, The Lalonde Bursary Endowment Fund and The Dawn Walker Grant all support research, education and initiatives directed towards the reduction of maternal morbidity and mortality in Canada. Their ultimate goals are to improve access to the highest quality of care and improve outcomes for mothers, their babies and their families.