The Canadian Foundation for Women's Health is happy to announce their funding opportunities for 2023. The deadline to apply is Sunday January 30, 2023. Please see the individual awards for applicant guidelines and application forms!
Learn more about CFWH awards, fellowships and grants below.
The CFWH General Research Grant
The CFWH General Research Grants are awarded to those committed to finding solutions to the reproductive health issues that face women both in Canada and around the world. Open to any area within the field of obstetrics and gynaecology, these grants aim to help make further advancements in women's health treatment, research, and education.
The CFWH will grant up to $10,000 for the CFWH General Research Grant.
Applicants must be affiliated with a Canadian university or health care institution able to provide ethics review in compliance with Canadian standards. Research proposals submitted must not be part of a larger project with funding from other sources and should have a time frame of two years or less. Only research projects directly related to the areas of Obstetrics and Gynaecology are considered for funding. Applicant must be a member in good standing of the Society of Obstetrics and Gynaecology of Canada.
2023 Guidelines and Applications Forms
Donate online to the CFWH General Research Grant.
The Kitty Carr Fund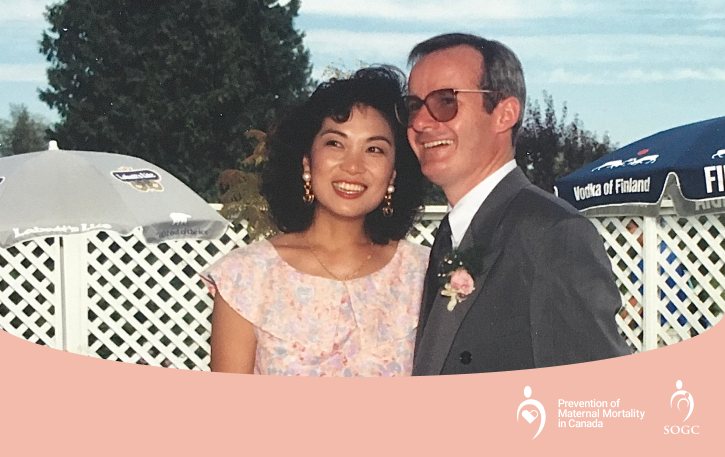 The Kitty Carr fund supports research and initiatives aimed to improve understanding of and to prevent maternal morbidity and mortality in Canada. The initial seed funding was provided by Mr. Paul Carr in memory of his wife Kitty.
Kitty Lai Ching Wong born in Hong Kong in 1957, the eldest Daughter in a family with two brothers and two sisters. Her Father was a fishmonger in one of the local markets and her Mother worked with him too. Kitty came to Canada in June 1980 under the Caregiver Nanny Program determined to seek a new life and to further her education. She worked as a Nanny Caregiver and put herself through University attending Simon Fraser University in Burnaby, BC and graduating with a B.A. in Communications in June 1985. She was very proud of fulfilling her dream of coming to Canada and attaining her further education and she said 'I became very well adjusted to the Canadian life and culture during those five years and decided to stay and work in Canada'. In 1988, Kitty was introduced to Paul Carr, an Engineer who immigrated to Canada from Ireland, and they were married in 1990. On December 31st in 1994, Paul and Kitty were excited to welcome their first child into the world. Tragically, after delivering their daughter on New Year's Eve, Kitty Carr died.
Mr. Paul Carr has devoted his life to being both a mother and father to their daughter Kitty Lana, who is a successful graduate from Queen's University and has launched her own career.
Funds from the Kitty Carr Fund will be used to fund Annual post-graduate scholarship(s) of $10,000 focused on prevention of maternal morbidity and mortality as well as initiatives contributing to implementation of a Confidential Enquiry System in Canada.
Read Paul, Kitty and Kitty Lana Carr's personal story.
2023 Guidelines and Applications Forms
Donate online to the Kitty Carr Fund.
The Dawn Walker Grant in support of health policy training and development for health-care professionals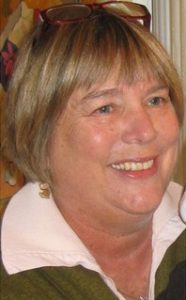 Dawn Carol Walker, R.N., was able to influence public health policy through her work both within and beyond government thanks to her training as a health-care professional. This provided her not only with a depth of knowledge and experience but also insights and professional credibility that are not available to policy makers who have had no direct work experience in the health-care field. Because of her training as a nurse, Ms. Walker intrinsically understood the health and social aspects of the issues that were being considered or needed to be brought forward and, consequently, could focus her energies as a policy developer on solutions that would result in better outcomes for all.
Thanks to the Walker-Peters Family, the Canadian Foundation for Women's Health is proud to award one or more Dawn Walker grants in the total amount of $5,000 each year to health-care professionals and/or students so that they may be better prepared to contribute to the development of health care policy for children and women.
2023 Guidelines and Applications Forms
Donate online to the Dawn Walker Grant.
The André Lalonde Bursary for the Work of Canadian Physicians within Canada in Areas of Special Needs
The Purpose of the Fund was expanded in 2016 to include the support of Canadian physicians (students and young physicians) wishing to, or currently working with under-serviced Canadian population. Priority will be given to the following:
Health professionals working to improve aboriginal women's health
Health professionals working with under-service groups
Practitioners working towards improvement of nutrition in pregnancy and newborns
A maximum of 2 awards will be distributed per calendar year. The award will be $1,500 to the applicant and $1,000 to the institution where the work will be done. The award is determined by the review committee based on the project. A committee formed by the CFWH Chair will review all applications.
Thanks to the André Lalonde Permanent Endowment Fund, the Canadian Foundation for Women's Health is proud to award up to two bursaries (see below for more details).
SOGC/CFWH Journalism Award for Excellence in Women's Health Reporting
SOGC/CFWH Journalism Awards for Excellence in Women's Health Reporting. The Society of Obstetricians and Gynaecologists of Canada (SOGC) and the Canadian Foundation for Women's Health (CFWH) are pleased to award a journalist for excellence in reporting on women's health. This award recognizes journalists, reporters, and producers who have excelled in communicating information on women's sexual and reproductive health issues to the public.
The award comes with a $1,000 cash prize. To be eligible, publications or broadcasts must have appeared in a Canadian consumer newspaper, magazine or broadcast report in Canada. We accept submissions in both English and French.
The call for submissions for the SOGC/CFWH Journalism Awards for Excellence in Women's Health Reporting is now closed. The winner was announced in the fall of 2021.

André Lalonde Permanent Endowment Fund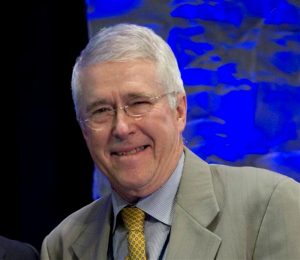 The André Lalonde Endowment Fund was established in memory of his parents, Dorima and Antoinette Lalonde. It has been endowed by Dr. André Lalonde, former Executive Vice-President, the SOGC, family members, Duchesnay Inc. and close friends of the SOGC.
The purpose of the Fund is to promote knowledge of and interest in national and international women's health issues among Canadian health care professionals whom also serve as members of SOGC.
This is accomplished through an annual guest lectureship at the Society of Obstetricians and Gynaecologists of Canada's Annual Clinical and Scientific Conference; the lecture is given by an expert physician from a low resource country.
The rate of maternal and newborn mortality and morbidity is still very high, especially in 67 low resource countries around the world. Most physicians from high resource countries have never experienced the plight of the women and newborns in the developing world. The lack of resources, medicine and healthcare professionals, as well as the poor quality of the existing health care systems, spell great danger for women in the poorest countries.
The Fund's goal is to also support the Young Physician Elective Program in lower resource countries, awarding grants and bursaries to those who wish to participate. These young physicians will become ambassadors in our quest to reduce maternal and newborn mortality and morbidity in the world. We hope to raise sufficient funds to provide three to five of these grants and bursaries per year.
Management of the Fund
The Fund is managed by the Canadian Foundation for Women's Health, who provides charitable donation receipts for all contributions. The Fund Management Committee includes Dr. André Lalonde; his son Jean Lalonde; Eric Gervais, CEO of Duchesnay; the Director of the Canadian Foundation for Women's Health; and any other members added from time to time. The Committee will report on an annual basis to the committee and to SOGC members through the newsletter.
2023 Guidelines and Applications Forms
Donate online to the Andre Lalonde Endowment Fund.