The mandate of the Canadian Foundation for Women's Health is to provide funding for research, education, and international work in all aspects of women's health, thereby saving lives and improving the health of women. The Board of Directors is responsible for putting the mandate of the Foundation into action. The Board establishes the Foundation's goals and policy, ensures adequate financial support for Foundation operations, develops and plans long-range initiatives, hires the Executive Director, and promotes the Foundation both privately and publicly. Our Board of Directors is comprised of dedicated individuals from a variety of backgrounds.
---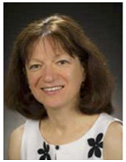 Dr. Cathy Popadiuk, Chair
Portugal Cove-St. Philip's, NL
Dr. Popadiuk is an Associate Professor Dept. Obstetrics and Gynecology, Faculty of Medicine at Memorial University. She has been a practicing gynecologic oncologist since 1998 with special interest in Cervical Cancer.
Her passion and commitment for Cervical cancer screening and women's health began when she visited Northern Ontario as a University of Toronto medical student working on a research project to evaluate women's health and cervical cancer screening in the Aboriginal Women of the Sioux Lookout Zone.
She later completed her residency in Obstetrics and Gynecology at McGill University followed by Gynecologic Oncology training at the University of Toronto. She has been the Medical Director for the Cervical Screening Initiatives Programme in Newfoundland and Labrador since its inception in 2003 and in 2007 led the medical provider education strategy for the roll out of the successful HPV vaccination programme in NL.
She is Lead for the Canadian Partnership Against Cancer OncoSim HPV Cervical Microsimulation Model that assesses the effects of various screening and preventive strategies on cervical cancer outcomes in Canada used to assist decision makers in making informed policy decisions. Her research interests include the evaluation of cervical screening in young women and innovative strategies to reach the disadvantaged and under-screened. She is a passionate advocate for Women's Health and hopes to see the eradication of cervical cancer in her lifetime.
Dr. Popadiuk is Chair of the Canadian Foundation of Women's Health and a Director of the Board of the Society of Obstetricians and Gynaecologists of Canada.
---

Dr. George Carson, Secretary
Regina, SK
Dr. Carson went to medical school at Queen's University and did his internship and two years of residency in Internal Medicine at Queen's before switching to Obstetrics and Gynecology. Residency was done at the Boston Hospital for Women and the Royal Victoria Hospital in Montreal. Perinatology education was then done at McGill University.
Dr. Carson was assistant then associate professor of Obstetrics & Gynecology and Medical Physiology at the University of Calgary. He then worked for two years with the Algoma Medical Group at Sault Ste. Marie, Ontario. Since April 1st, 1989 he has practiced Maternal Fetal Medicine at Regina General Hospital, now in the Saskatchewan Health Authority. He was Head of the Department of Obstetrics & Gynecology in the Regina Qu'Appelle Health Region from 1995 to 2011, and Senior Medical Officer in Regina Qu'Appelle Health Region from March 2014 to December 2017 when that region ceased to exist.
Dr. Carson was founding co-chair for the ALARM Course of the SOGC and has been on several other provincial and SOCG committees. He is a Clinical Professor of Obstetrics, Gynecology and Reproductive Sciences at the University of Saskatchewan.
He was the President of the Society of Obstetricians and Gynaecologists of Canada in 2016–2017.
---

Dr. Donna Fedorkow, Treasurer
Hamilton, ON
Dr. Fedorkow graduated with an MD degree from the University of Calgary where she also obtained her FRCSC in Obstetrics and Gynaecology. After completing sub-specialty training in Urogynaecology and earning a MSc. Degree in Epidemiology, she joined the Department of Obstetrics and Gynaecology at McMaster University. She holds the rank of Professor Emeritus.
She served as the Department's Continuing Medical Education Director, Undergraduate Program Director and Urogynecology Program Director.
She is a Past President of the Society of Obstetricians and Gynaecologists of Canada. Dr. Fedorkow's clinical and research interests include menopause, urogynaecology, conservative management of pelvic floor dysfunction and undergraduate medical education.
---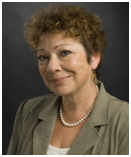 Dr. Jan Christilaw, Director
White Rock, BC
An obstetrician-gynecologist, Jan Christilaw is an innovative health care leader. As vice-president of the BC Women's Hospital and Health Centre, she has launched new treatment programs and strengthened its research profile by encouraging interdisciplinary co-operation. Known for her ability to improve public health outcomes, she also leads provincial efforts to enhance breast screening and perinatal health. Her work extends beyond Canada as she has provided obstetrical training in Uganda, Ethiopia and Tanzania, and has campaigned to increase access to emergency obstetrical care in rural Africa.
In 2018 Dr. Jan Christilaw was invested as a Member of the Order of Canada. Dr. Christilaw has spent her career working to improve health outcomes and building capacity of health care providers here in BC, throughout Canada and the developing world.
Dr. Christilaw was appointed to the Order of Canada for her leadership in obstetrical care and international work to improve maternal health in developing countries. Dr. Christilaw's commitment to women's health and newborn care is unparalleled.
---

Dr. Tamara Kuzma, Director
Calgary, AB
Obstetrics & Gynecology Resident- University of Saskatchewan
Gynecologic Oncology Fellow- University of Calgary
Dr. Kuzma is a Gynecologic Oncology fellow at the Tom Baker Cancer Centre at the University of Calgary. She completed medical school at the University of Alberta and residency in Obstetrics and Gynecology at the University of Saskatchewan. She earned her MSc in Public Health, with a specialization in Global Health from the University of Alberta.
Dr. Kuzma has been involved in multiple Society of Obstetricians and Gynaecologists of Canada and Society of Gynecologic Oncologists of Canada committees. She previously served as a board member of the Society of Obstetricians and Gynaecologists of Canada in 2017–2018. Her research and clinical interests include gynecologic oncology and access to surgical services in developing countries and the effect of poverty on health and wellbeing.
---

Dr. Jennifer Blake, Director
Ottawa, ON
Dr. Jennifer Blake is Chief Executive Officer of the Society of Obstetricians and Gynaecologists of Canada (SOGC), which is a leading authority on women's sexual and reproductive health representing thousands of specialists across the country. She is an experienced physician and respected leader who has facilitated major organizational change in both hospital and academic sectors.
During her 30-year medical career, Dr. Blake has held several clinical, academic and leadership roles, including Chief of obstetrics and gynaecology and Head of women's health at the Sunnybrook Health Sciences Centre, Chief of pediatric gynaecology at the Hospital for Sick Children in Toronto and Undergraduate Dean of McMaster University's medical school. She has also served as professor and associate chair at the University of Toronto, as well as head of pediatric gynaecology for the school. She is Adjunct Professor at the University of Ottawa and the University of Toronto.
Dr. Blake brings a national perspective to her work from her experience with the SOGC, the Medical Council of Canada, the Royal College of Physicians and Surgeons of Canada, the Association of Academic Professionals in Obstetrics and Gynaecology of Canada, and the Canadian Foundation for Women's Health.
In 2013, Dr. Jennifer Blake was awarded a Fellowship Honoris Causa by the Royal College of Obstetricians and Gynaecologists (UK). Dr. Blake received this prestigious honour for her work as a passionate advocate and trusted spokeswoman on issues relating to women's health. She is a member of the International Editorial Board of The Global Library of Women's Medicine (GLOWM) and the Editorial Board of Best Practice & Research: Clinical Obstetrics & Gynaecology.
Dr. Blake was also honoured to receive the 2018 Distinguished Service Award for her significant contributions to the American College of Obstetricians and Gynecologists and is an Honorary Member of the Canadian Medical Association.
Dr. Blake has a Bachelor of Science from the University of Waterloo, and from McMaster University a medical degree and a Master's in health research methodology. In 2011, Dr. Blake was identified as one of the top 25 women of influence in Canada.