Congratulations to our 2020 recipients!
CFWH General Research Grant
The CFWH General Research Grants are awarded to those committed to finding solutions to the reproductive health issues that face women both in Canada and around the world. Open to any area within the field of obstetrics and gynaecology, these grants aim to help make further advancements in women's health treatment, research, and education.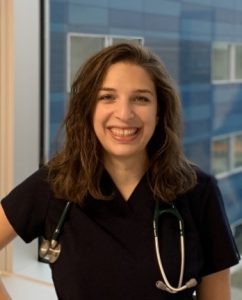 Dr. Isabelle Malhamé is an Assistant Professor of Medicine at McGill University, and a clinician investigator in the division of General Internal Medicine at the McGill University Health Centre in Montreal, Quebec. She completed residency and sub-specialty training in General Internal Medicine and a master's degree in Epidemiology at McGill University. She pursued further fellowship training in Obstetric and Consultative Medicine at the Warren Alpert Medical School of Brown University in Providence, Rhode Island. Dr. Malhamé's research focuses on early detection and prevention of severe maternal morbidity, with a special interest for cardiovascular disease.
The Duchesnay International Elective Fellowship for Obstetrics and Gynaecology Residents
The CFWH awards two Duchesnay fellowships every year to resident students in obstetrics and gynaecology who desire to complete an elective in a healthcare center in a developing country.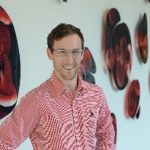 Dr. Allan Kember will be participating in a four-week elective in ObGyn at Korle Bu Teaching Hospital in Ghana.
As part of his elective, Dr. Kember will:
Participate fully in supervised clinical, educational, and on-call activities as a resident.
Characterize the complex interplay between factors contributing to preventable
morbidity and mortality in critical illness in ObGyn in the tertiary hospital setting,
including the NHIS, financial and logistical barriers, and external factors contributing to
complex and late presentations (e.g., referral centers, paramedic services).
Assist key stakeholders (administration, department head, attendings, residents,
patients) in the implementation of a QI project informed by CAT Fund data to date
(complete process map, root-cause analysis, and propose first PDSA cycle).
Propose an administration- and government-level advocacy plan directed at mitigation of factors contributing to preventable deaths of critically-ill poor women in Ghana.
If appropriate, make a culturally-sensitive documentary video of his elective experience
The Dawn Walker Grant
Thanks to the Walker-Peters Family, the CFWH is proud to award a Dawn Walker grant to health-care professionals and/or students so that they may be better prepared to contribute to the development of health care policy for children and women.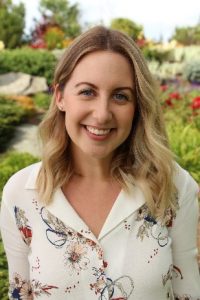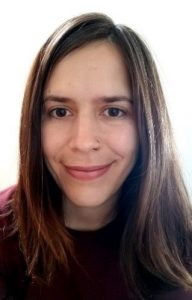 Paige Haberstock and Sallie Skinner, students at the University of Birtish Columbia, were recipients of the Dawn Walker Award support for their project "Understanding the Experience of Rural Maternity Care Providers During the COVID-19 Response in British Columbia".
The André Lalonde Bursary for the Work of Canadian Physicians within Canada in Areas of Special Needs
Dr. Florence Grégoire-Briard is a Pediatric and Adolescent Gynecology Fellow and the Children's Hospital of Eastern Ontario (CHEO). She received support for her project entitled
"Evaluation of an educational video assessing knowledge and attitudes of transgender youth on fertility preservation."
SOGC/CFWH Journalism Awards for Excellence in Women's Health Reporting.
The Society of Obstetricians and Gynaecologists of Canada (SOGC) and the Canadian Foundation for Women's Health (CFWH) are pleased to award a journalist for excellence in reporting on women's health. This award recognizes journalists, reporters, and producers who have excelled in communicating information on women's sexual and reproductive health issues to the public.
The award comes with a $1,000 cash prize. To be eligible, publications or broadcasts must have appeared in a Canadian consumer newspaper, magazine or broadcast report in Canada. We accept submissions in both English and French.,
The call for submissions for the SOGC/CFWH Journalism Awards for Excellence in Women's Health Reporting is now closed. The winner was announced in the fall of 2021