Each year, The Canadian Foundation for Women's Health awards grants that promote and support research initiatives in the field of women's health. Please join us in congratulating the 2023 recipients:
CFWH General Research Grant
Graeme Smith for his project "Characterizing the gut microbiome in the postpartum period and the association with cardiovascular risk profiles among persons who experienced a hypertensive disorder of pregnancy".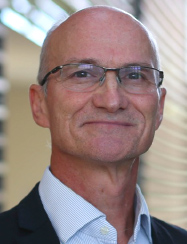 Dr. Graeme Smith
Dr. Smith completed a MD/PhD at the University of Western ON, his FRCSC in Obstetrics & Gynecology at Queen's University and Maternal-Fetal Medicine training at the University of Toronto.  Dr. Smith joined the Division of MFM, Obstetrics & Gynecology at Queen's University in 1999 and divides his time between High Risk Obstetrics and Clinical/Basic science research.  He is currently the Professor and Head of the Department of Obstetrics & Gynecology at Queen's University.
Dr. Smith is the recipient of numerous awards and recognitions and is a fellow of the Canadian Academy of Health Sciences. Dr. Smith's research focus pertains to adverse pregnancy outcomes as a marker of future maternal health. He developed The MotHERS Program (Mothers Health Education, Research and Screening) (www.themothersprogram.ca) and The MotHERS Podcasts to improve maternal health and outcomes. Dr.Smith has over 250 peer-reviewed publications and has lead or participated in over $80M in peer-reviewed grant funded research ranging from multi-centre clinical trials and cohorts to data base studies and basic science research.
Dr. Smith is married (Dr. Susan Chamberlain, also in Obstetrics & Gynecology) and has a son in Law at the University of Toronto and a daughter in Vet school at University of Glasgow.  He has many interests outside of Academic Obstetrics and has previously completed the Ironman Triathlon.
The Kitty Carr Research Grant
Ariane Litalien for her project "Preventing discharges against medical advice in obstetrics by implementing emergency childcare services for pregnant patients"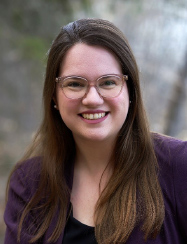 Dr. Ariane Litalien
Dr. Ariane Litalien is currently a third-year resident in Obstetrics and Gynecology at the University of Alberta. Originally from Sorel-Tracy, Quebec, Dr. Litalien obtained a Bachelor of Arts with honors from Harvard University in 2014. She then worked with the New York State Department of Health prior to completing her medical studies at McGill University.
Dr. Litalien is passionate about studying the impacts of social determinants of health on obstetrical and gynecological outcomes in Canada. The 2023 Kitty Carr award will be used to support her research on preventing discharges against medical advice by addressing lack of access to childcare for obstetrical patients.
The Dawn Walker Grant
Jessica Bergevin for her project "Pushing for Prenatal Care Change by Delivering Pelvic Physiotherapy Policy Recommendations"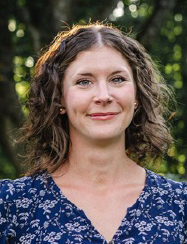 Jessica Bergevin
Jessica Bergevin launched her career as a physiotherapist and developed into a women's and pelvic health care professional, advocate, and educator. Jessica is a Doctor of Science in Rehabilitation and Health Leadership candidate at Queen's University – her research aims to lay foundations for more comprehensive prenatal care that will reduce maternal morbidity, focusing on a Nova Scotian context.
The André Lalonde Bursary for the Work of Canadian Physicians within Canada in Areas of Special Needs
Isabelle Boucoiran for her project "Heterogeneity of costs of antiretrovirals for pregnant people living with HIV in Canada: a demonstration using real-life scenarios"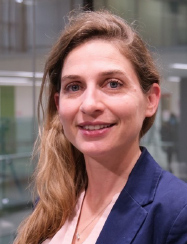 Dr. Isabelle Boucoiran
Dr. Isabelle Boucoiran, MD, MSc, is an associate professor at the School of Public Health and the Department of Obstetrics and Gynecology at the Université de Montréal (UdeM). She is a specialist in maternal-fetal medicine and infectious reproductive diseases at the CHU Sainte-Justine, where she is co-director of the Mother-Child Infectious Disease Center. As a clinician-researcher, she uses interdisciplinary approaches to improve the management of viral and bacterial infections during pregnancy and to target their prevention.