The Canadian Foundation for Women's Health is thrilled to announce its grant recipients for 2022! We had a record number of applications this year and the review committees had to make some tough decisions. Our congratulations go out to:
CFWH General Research Grant
The CFWH General Research Grants are awarded to those committed to finding solutions to the reproductive health issues that face women both in Canada and around the world. Open to any area within the field of obstetrics and gynaecology, these grants aim to help make further advancements in women's health treatment, research, and education.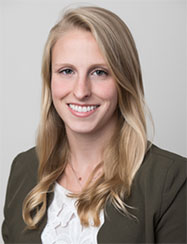 Dr. Jade Désilets  is currently a third-year resident in Obstetrics and Gynecology at McGill University She completed her medical studies at McGill University after previously obtaining a Bachelor's degree in Biomedical Science at University of Montreal. She is hoping to pursue a fellowship and career in minimally invasive gynecologic surgery. Her interests include medical education, complex pelvic surgery, and quality improvement. Outside of work, Jade enjoys cycling around Montreal, and performing as a circus artist.
The Kitty Carr Grant
The Kitty Carr Grant is awarded to those committed to prevention of maternal mortality in Canada. Open to any area within the field of obstetrics, health systems or policy research, this grant aims to support research projects focussed on preventing all possible maternal deaths. This grant was supported by the generous donation of Mr. Paul Carr in memory of his late wife, Kitty Carr.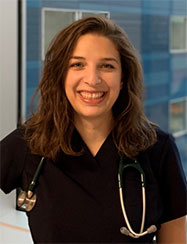 Dr. Isabelle Malhamé is an Assistant Professor and an early career investigator in the department of Medicine at the McGill University Health Centre.
After residency and sub-specialty training in General Internal Medicine and a master's degree in Epidemiology at McGill University, she completed a fellowship in Obstetric Medicine at the Warren Alpert Medical School of Brown University in Providence, Rhode Island. Her research program focuses on early detection and prevention of severe maternal morbidity, with a special interest for cardiac and vascular complications.
The Dawn Walker Grant
The Dawn Walker Grant supports health policy training and development for healthcare professionals, whose success will benefit from an enhanced understanding of the development of better health program policy for children and women. This grant was made possible by the generous donation of the Walker-Peters family, to honour the work of Dawn Walker.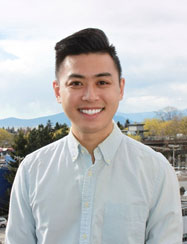 Dr. Jeffrey Wong is a fifth-year Resident Physician in Obstetrics & Gynaecology at the University of British Columbia, who will be pursuing the Reproductive Infectious Diseases Fellowship at the University of British Columbia in September 2022. He first earned his Bachelor of Health Sciences (Global Health Specialization) at McMaster University, followed by his Doctor of Medicine at the University of Toronto. He is currently the Resident Representative on the Society of Obstetricians and Gynaecologists Canada Infectious Diseases Committee, where he assists in developing national guidelines. His academic interests include improving perinatal care in patients living with HIV, developing healthcare infrastructure for pandemic preparedness/response in Obstetrics and Gynaecology, and reducing perinatal infectious morbidities. The Dawn Walker Grant will support out-of-province Reproductive Infectious Diseases opportunities to broaden his perspectives when advising on future pandemic responses.