To ensure our work has as much impact as possible, CFWH works closely with Canada's leading national women's reproductive health professional associations and other partners.
Our Founding Partner

The Society of Obstetricians and Gynaecologists of Canada (SOGC) is the founder and administrator of CFWH. SOGC represents over 3,300 obstetricians/gynaecologists, family physicians, nurses, midwives and allied health professionals in the field of sexual reproductive health. Since 1944, the society has promoted excellence in the practice of obstetrics and gynaecology and worked to advance the health of women through leadership, advocacy, collaboration, outreach and education.
Medical and Professional Association Partners

The Society of Gynecologic Oncology of Canada is a nonprofit organization consisting of physicians, nurses, scientists and other health care professionals specializing in gynecologic oncology. Its purpose is to improve the care of women with or at risk of gynecologic cancer by raising standards of practice, encouraging ongoing research, promoting innovation in prevention, care and discovery, and advancing awareness. GOC also seeks to disseminate knowledge to practitioners, patients and the general public on gynecologic cancer as well as cooperate with other organizations committed to women's health care, oncology, and related fields.
---

The Canadian Association of Midwives (CAM) promotes, supports and advocates for midwifery as a regulated, publicly funded and integral part of the primary healthcare system in all provinces and territories.
---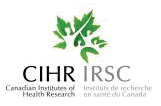 The Canadian Institutes of Health Research (CIHR) is the Government of Canada's agency responsible for funding health research in Canada. CIHR was created to transform health research in Canada by:
funding more research in targeted priority areas
building research capacity in under-developed areas such as population health and health services research
training the next generation of health researchers
focusing on knowledge translation, so that the results of research are transformed into policies, practices, procedures, products and services
---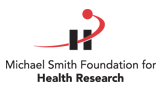 The Michael Smith Foundation for Health Research (MSFHR) was established by the BC Government in 2001 to develop British Columbia as a leader in health research. MSFHR has boosted B.C.'s knowledge economy, created new jobs, built research capacity and developed health research excellence.
---
WHIN is a registered, non-profit charitable organization that exists for the enhancement of women's health to provide awareness, policy change, influence patient engagement and lead consumer research. The Women's Health Initiative aims to create a community of women to open dialogue in women's health and improve care.